Debug Settings~
Web UI~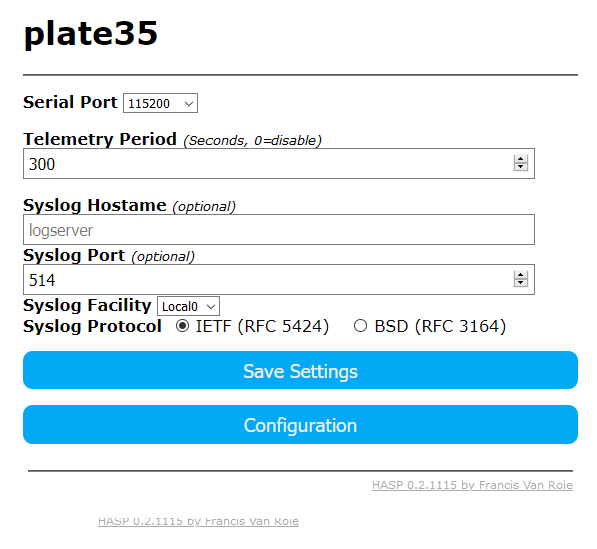 With the upload function you can upload 2 types of files * .jsonl This file contains the layout for the pages See 'pages' section for more information on this file * .zi These are font files used in the Nextion/TJC HMI disp.
Serial Speed~
Select one of the built-in themes to select the general style for the HASP interface. With the Hue slider you can select the base color for the built-in theme.
Syslog Server~
Enter the filename of the .jsonl you have uploaded to enables the layout on startup.
Syslog Port~
Select to what page the display should switch on startup.
Syslog Protocol~
Select the brightness level of the display on startup. Please note that the display must support dim feature and GPIO for dim is set in display setup.
---
Click 'Save Settings' to save your settings to the device. A restart is required to make the settings active. Navigate back to the Main Menu and click Restart to activate the settings.
---
Last update: 2022-06-04